Huitong Network News – On March 26, Brent oil futures rose 1.4% to settle at $120.65 per barrel; this week's cumulative increase was 11.5%, the first weekly rise in nearly three weeks. Oil prices rose after an attack on the North Jeddah Bulk Plant, a storage facility of Saudi state oil producer Saudi Aramco, according to people familiar with the matter. Meanwhile, traders are also examining the impact on crude prices of a possible release of U.S. oil reserves.
On Friday (March 26), U.S. oil futures rose 1.4% to settle at $ 113.9 a barrel; the cumulative increase for the week was 8.8%. An attack on an oil storage facility in Saudi Arabia on Friday marked an escalation in tensions in the world's main oil exporter and added uncertainty to an already fragile crude supply. Yemen's Houthi rebels say they have attacked Saudi energy facilities, and the Saudi-led coalition said the Saudi Aramco fuel distribution station in Jeddah was attacked, but a fire at two oil storage facilities at the facility has been reported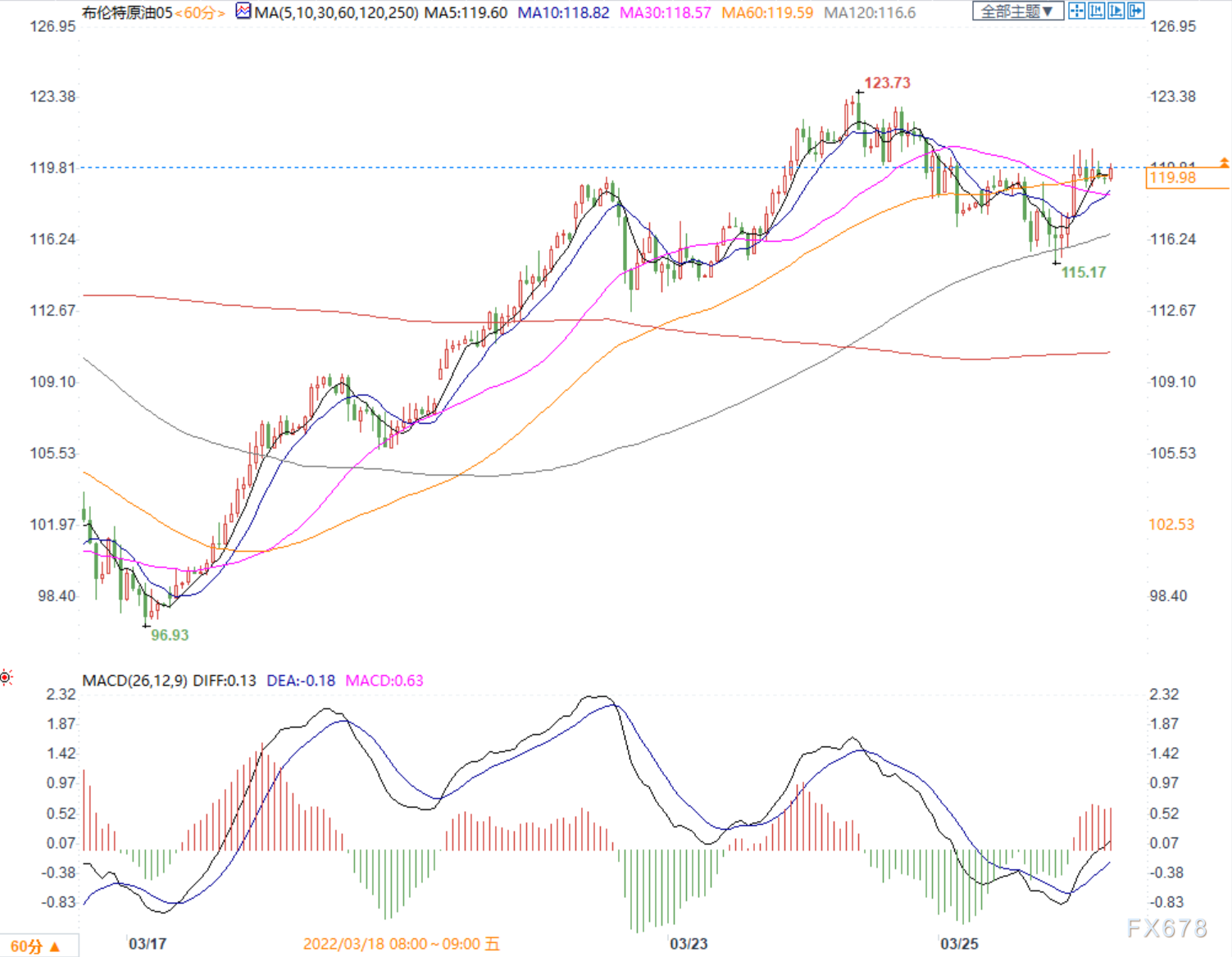 .
control. "Such aggressive actions target oil facilities and are designed to try to influence energy security and the global economy," Saudi Defense Ministry spokesman Turki al-Maliki told the Saudi Press Agency after the attack. Saudi Arabia warned this week that crude supplies were at risk and called on the United States to do more to help deal with Houthi attacks.

Rohan Reddy, research analyst at Global X Management, said the attack on Saudi Aramco's facilities could cause some short-term disruptions to operations and could temporarily reduce Saudi oil supplies. Continued broader geopolitical issues in the country could lead to longer production cuts and put upward pressure on oil prices. The company manages $2 billion in energy-related assets. Andrew Lipow, president of Lipow Oil Associates, said: "In a market that has already reduced Russian oil supplies, there is another thing to worry about, Houthi attacks could impact Saudi production. Houthi attacks are becoming more frequent. A

U.S. source said the Biden administration is considering another release of oil from the Strategic Petroleum Reserve that, if implemented, could exceed the 30 million barrels released earlier this month.

Oil prices rose this week as Russia's war with Ukraine continues to roil an already tense commodityMarkets; the U.S. and U.K. have moved to ban imports of Russian oil, and many energy companies have shunned Russian crude; however, Indian buyers appear to be buying some Russian crude.

EU industrial powerhouse Germany has said it plans to quickly stop buying Russian fossil fuels, but has warned that an immediate embargo is out of the question as it would damage the economy. Austria also said it would not agree to an embargo on Russian oil and gas , saying the ban was "unrealistic" for the country.

Russia's state-owned oil pipeline company Transneft has unveiled plans to load tankers with 2.26 million barrels a day of crude from three western ports in April. This would be the highest level since June 2019 and also a significant increase from this month. Transneft's sprawling April shipments have surprised traders, as many had expected Russia's exports to remain stable or even fall further from March levels. Typically, more than 70 percent of Ural crude oil exported by sea goes to Europe. However, most refiners in Europe have reduced their purchases since the Russo-Ukrainian war.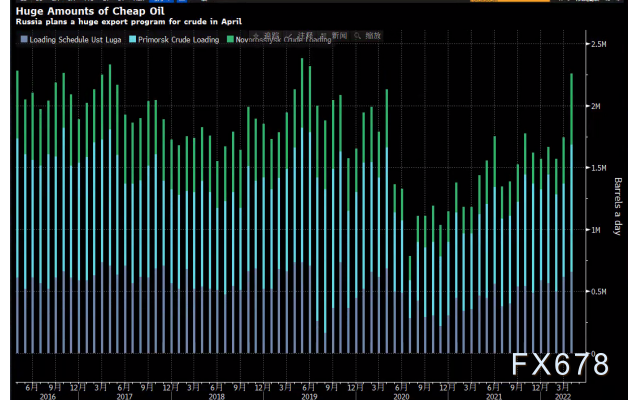 Indian refiners have purchased at least 8 million barrels of Urals crude, most of which were shipped in April, according to compiled data. However, Asian demand alone does not appear to be enough to digest Russia's export plans for April. That means Russia will face pressure to lower its loadings unless enough tanks or ships can be found to store crude, traders said. The question of who will buy Russian oil has become critical since Russia invaded Ukraine in late February. Global crude supplies will suffer if no other region takes over the Russian oil that Europe has refused to buy. If buyers do emerge, it would mean a rerouting of oil trade and less impact on global crude supplies.

U.S. oil rigs added seven rigs for the week to 531 in the week to March 25, the most since April 2020, according to Baker Hughes data, as the U.S. government urged oil producers to boost output after Russia invaded Ukraine. The active rig count is an early indicator of future production. Although the number of active rigs has increased for 19 consecutive months, the increase has been small and has slowed recently.